adidas Originals x Pharrell Williams and Toilet Paper for L'Officiel Hommes Italia
Today we want to introduce you to something that is an absolute celebration of talent and creativity.
What are we talking about?
About the incredible editorial produced by Gianluca Cantaro for l'Officiel Hommes Italia in Los Angeles with help from the legendary art director Maurizio Cattelan, a contemporary artist who is among the most renowned in the world and co-founder of Toilet Paper and the photographer (and co-founder of Toilet Paper) Pierpaolo Ferrari.
And who's playing the leading role in this project?
That's the icing on the cake, as they say: the super-versatile Pharrell Williams.
An amusing and ironic photo shoot dreamt up as a celebration of the products designed in collaboration with adidas Originals.
And that's how we come to see him immortalised in his Track Jacket Big Polka dot and the brand new Superstars, on their 45th birthday.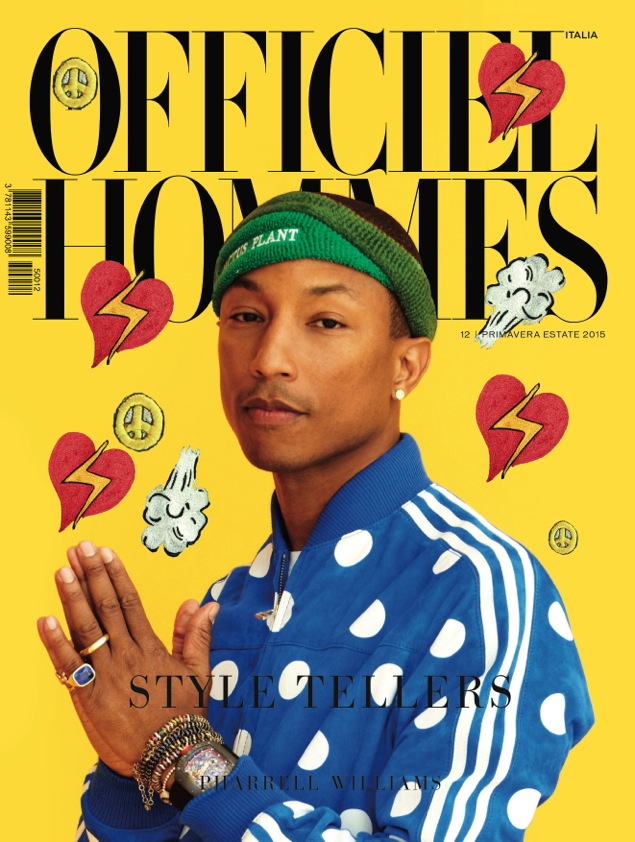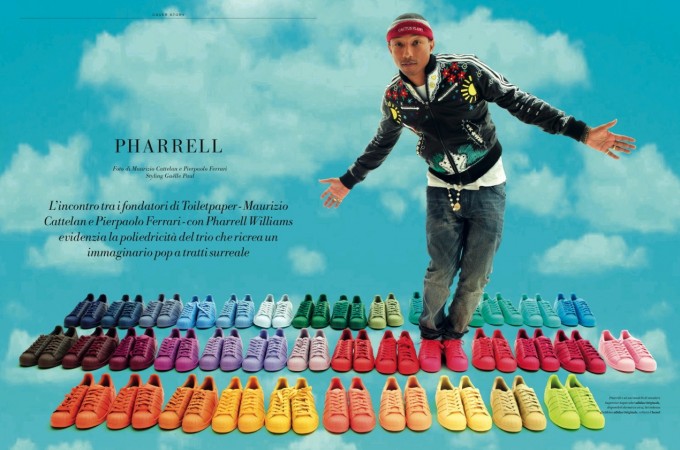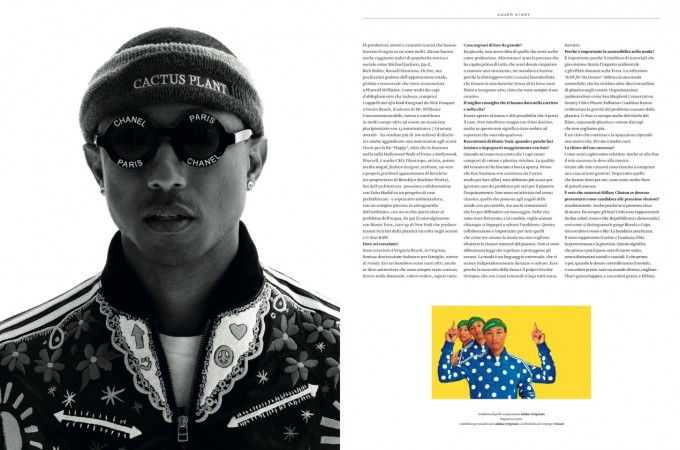 A truly magnificent work that highlights the versatility of this trio which skilfully recreates popular imagination with some traces of surrealism.
At the end of the project Cattelan told us a few things about Pharrell
"I was familiar with Pharrell's music and the things he does and is passionate about, but I only got to truly understand him when I met him for the shoot. What struck me the most was how kind and modest he is. Now it's obvious what his secret is: simple, but meaningful".
So, there's no doubt about it – this was a successful collaboration in every way.